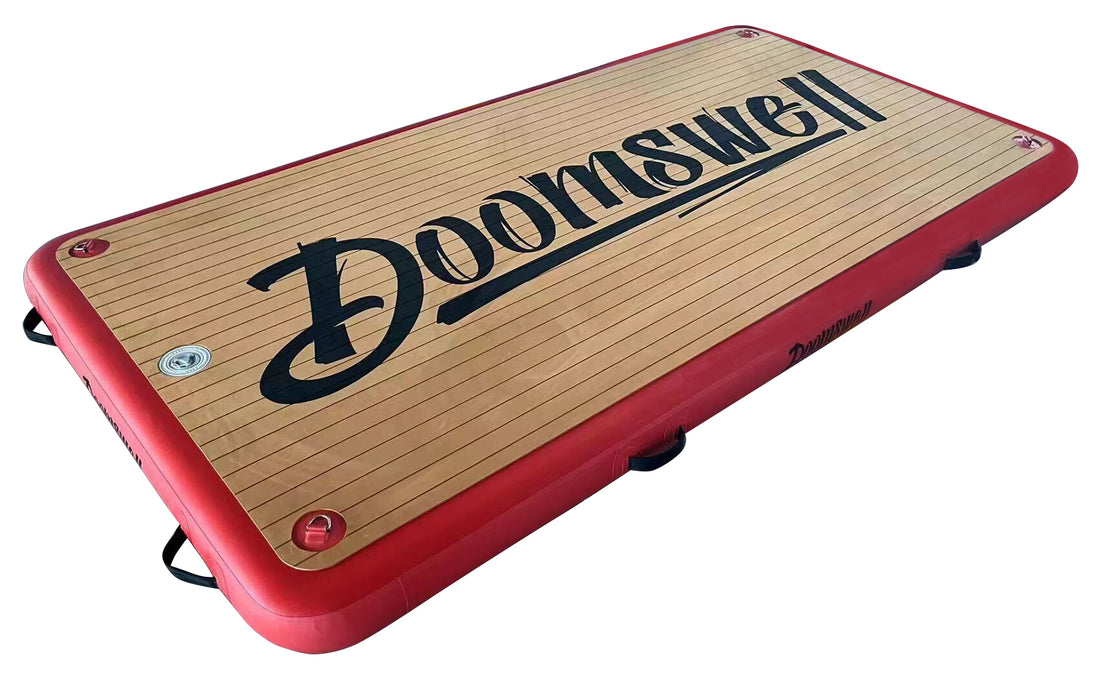 The Doomswell Dock is a drop-stitch nylon water mat that is extremely
resistant to punctures and tears with a durable, anti-slip EVA foam top. The
EVA foam top keeps the surface cool on hot summer days. Attachment points
in each corner allow you to tie off to your boat or dock to keep it from floating
away. There are eight handles around the mat's perimeter for transportation
and for help getting out of the water. The Doomswell Dock measures
6.5' x 10' and comes with a hand pump for inflation. This mat is one of the best
additions for your friends and family while out on the lake.
Durable Nylon construction
6.5' x 10'
Hand pump included
Corner attachment points
Eight handles for easy transport