It's cold out there, folks! And we're not happy about it.
Anyone else dreaming of wind blowing through your hair, soaking up the summer sun, and being on a boat? Show of hands. 🖐 🖐 🖐  
Because we're counting down the days 'till we're spending endless hours wakesurfing our favorite lake, here are our top ten reasons we can't wait until summer.
1. First of all, we're all pasty and desperately need a tan. 
2. Ping pong just isn't the same on solid ground.
3. Same with eating Chinese food.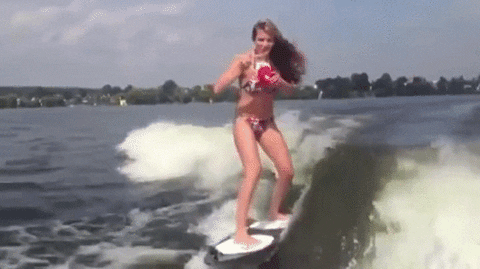 4. It's too cold for popsicles right now.
5. We miss watching our friends do dumb stuff on the lake.
6. Beer and burgers. Enough said.
7. Everyone loves 4th of July. 
8. It's hard to feel sassy when you're cold.
9. Everyone's happier in shorts. Sky's out, thighs out.
10. Because wakesurfing is simply the best way to end a summer day.
What are you looking forward to this summer? Let us know in the comments.
Need more reason to look forward to summer? Check out our sleek line of wakesurfers or check out our wakesurf blog.