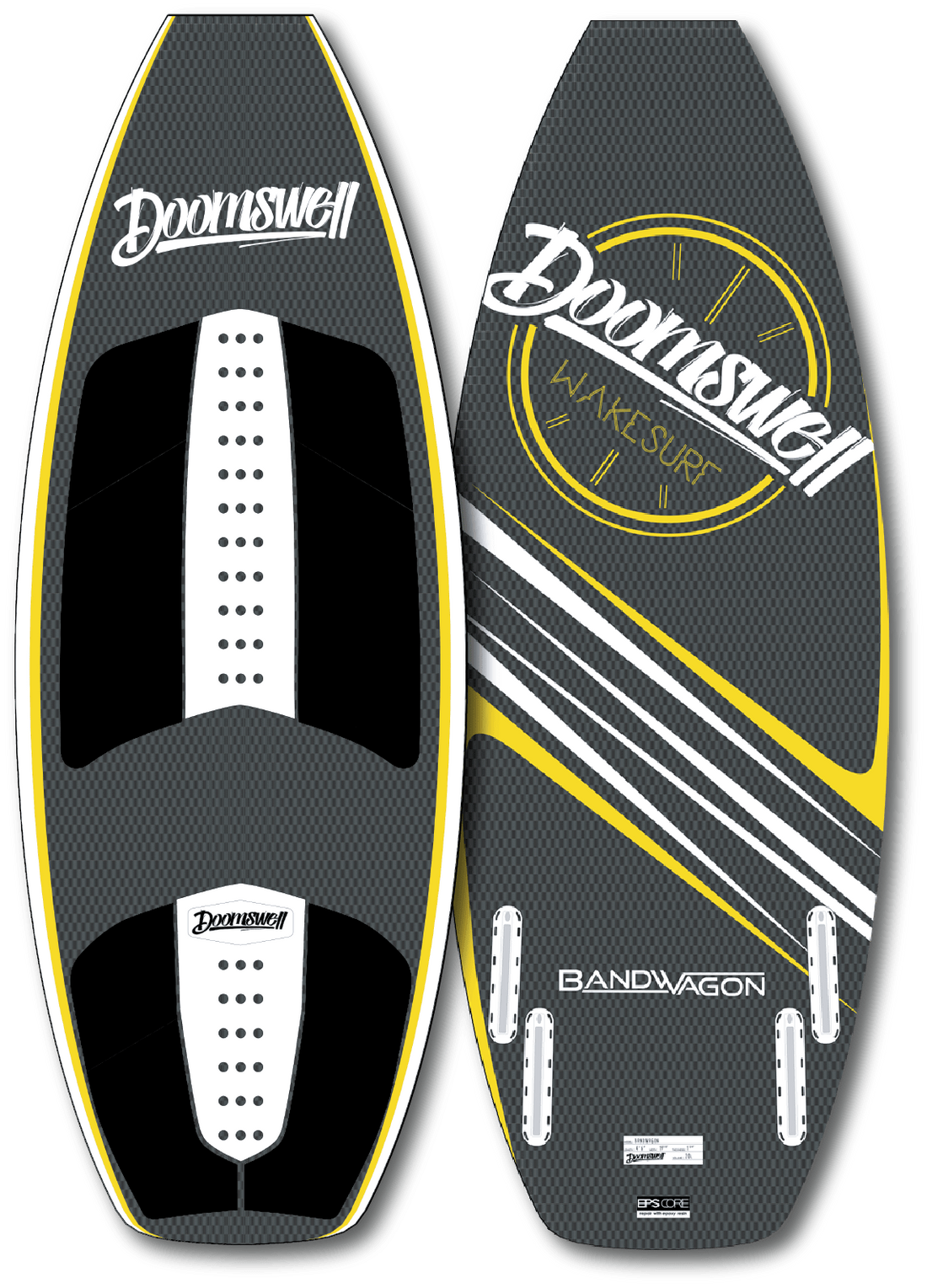 We have been making high performance Team Rider models for years but feel it's time our Surf Family get in on the fun. This board offers a straighter outline allowing for smoother on rail surfing. We have also increased the overall rocker for this model allowing for more aggressive top to bottom surfing. A full concave is used to offset the slightly increased rocker so the board maintains speed. 

Trust when we say, everyone is going to want to jump on the Bandwagon! 

Includes:
- Vector Net Aramid (Kevlar) for increased tensile strength
- Futures (ILT) Quad Fin System - lightest and strongest fin system in the world
- Futures Thermocore F3 front fins for loose radical surfing
- TMF1 rear fins to increase drive and provide directional control through turns without sacrificing speed
- Full Deck Traction w/ 3M Marine Grade PSA Adhesive
- Ultralight weight EPS Foam Core for structural integrity and stiffness
- Epoxy Fiberglass Skin provides strong yet flexible shell
- Vent Plug / Self Venting to help maintain the balance of pressure inside the Wakesurf boards
-Warranty & Return Policy


Stock Dimensions: Size Chart


-4'-4" / 4'-6" / 4'-8"



Fins = Quad
Ride as a quad with large front and "nubster" rear fins to give you plenty of drive down the line with a very "locked in" stable feel. Remove the small rear fins and ride as a twin fin with the large front fins and the board becomes very loose and able to spin.